Hope you are having a wonderful Christmas and a great holiday! This time of the year every one is busy meeting with friends, family and with lots of gift exchanging. Please check out our article on Wrapping and Unwrapping Gifts.
I have been traveling a lot this year and was doing my own reflection, inquiry and learning. As part of my travel I had the privilege to work with Charity Focus is an organization that focuses beyond the checkbook charity that comes to the forefront during the holiday season. Help Others.org is a sister organization (along with DailyGood.org, KarmaTube.org etc.) that focuses on gift economy. Have you heard of smile cards? If not, go to Help Others.org and order some and find out the power of giving...
Similarly, I am deeply touched by the work that is being done by Aravind Eye hospitals and their commitment to eradicate needless blindness in the world. Finally, I spent three days with Dr. Kalpana Shankar and her HAND IN HAND organization that is doing yeomen service to women, children and environment in Tamil Nadu. I do plan to continue working with them in the coming years and wanted to bring your attention to them as well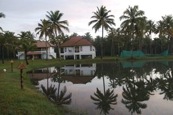 This newsletter focuses on Reflection and Inquiry -- Reflection on the 2007 and inquiry into what you like to have happen in 2008.
In the first article, we describe an exercise that you could use to gain clarity and direction in the roles that you play. Many people think of job change during this time of the year and the article uses that as an example to provide a tool for reflection and decision making.
Questions for Inquiry article follows that thread and helps you to inquire into your next steps for the coming year. Together, these articles can guide you to make sustainable new year resolutions.
The third article is actually a presentation on wrapping and unwrapping gifts that was sent in January newsletter. We chose to republish it as it is apt.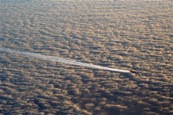 In early 2008, you will hear more about the center for leadership, innovation and change that is being started in the Indian School of Business to inquire and research more deeply into the three circles and their interconnectedness. The unique value proposition of the center is to integrate traditional management research with lessons from wisdom traditions and modern scientific inquiry. I am really excited about its potential.
Let us know news on your front. Please add your comments and suggestions. Thank you and wish you a wonderful 2008.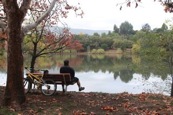 It's the end of yet another year and holiday season is great time for reflection. The time we spend reflecting on what brought us joy and what contribution made a difference can be very meaningful in making New Year's resolutions. When we make resolutions from our autopilot state, the commitment fades quickly and we go back to our unaware state with a scar tissue.
How do we go beyond our autopilot mode to make resolutions? How do we develop awareness of what is working and what needs to change?
Please get a paper and pen to jot down your thoughts as you engage with the exercise.
FOUR PARTS THAT MAKE A WHOLE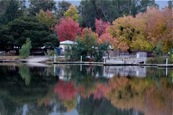 Think of various roles that you play in your life. Pick a role that you want to reflect on and gain more clarity and direction. That role might be the role of a spouse, parent, friend, coworker, engineer, entrepreneur etc. For that role, pick a context in which you want to reflect on what is working and what is missing in that role right now.
Let's say that you are wondering whether to stay in your current job or make a change in 2008. In my experience, I have seen people pick one reason to stay or leave -- salary, job designation, people they work with or how they feel about their role in the organization without thinking systemically and gaining insight on what really is making them stay or pushing them to leave. You can make a more meaningful decision if you reflect on your options from different perspectives. Once you make a decision about the current job, you can also evaluate what the future job has for you.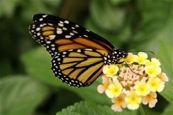 Please rate yourself based on your answers to the questions in each area: Joy/happiness, skills/competencies, service/contribution, and need. This is a tool -- not a test; so be honest with yourself and notice why you are giving yourself a particular score instead of manipulating your number to meet expectations (of your own or that of others). Pay special attention to your personal GPS (feelings of Guilt, Pride and Shame) and don't let it guide your ratings. GPS is what gets you into your normal autopilot state instead of fundamental and creative flow. (To read more about your personal GPS system click here http://www.kaipagroup.com/newsletter/June2006_newsletter.html)
The objective of this exercise is to gain perspective. Each area is weighted at 25% no one area is more important than the other.
The role you are evaluating:

Area:

Joy/Happiness

Who is affected?

How joyful/happy am I playing this role day after day?

How joyful/happy others are with me playing this role?

Rating
(0 -10):

Area:

Skills/Competencies

How do I feel?

How well do I use my skills/ competencies in this role?

In this role, how well do I get to learn new skills/ competencies that I value?

Rating
(0 -10):

Area:

Service/Contribution

Experience

How well do I feel served or contributed to in this role?

How do I rate my service or contribution to others?

Rating
(0 -10):

Area:

Need

Who is affected:

How well are my needs met by playing this role?

How well do I satisfy others' needs by me playing this role?

Rating
(0 -10):

TOTALS

Your total /40

Your total /40